eBike rentals
in Fort Lauderdale, Hollywood, Miami and more.
Discover South Florida on an electric bike! Enjoy a fun and convenient eBike rental experience with free delivery.
Book Online Now
HOW IT WORKS
The adventure begins with the ride. Follow the steps below for an easy and fast experience. Hassle free for anyone living and visiting South Florida.
Book Your eBike

Pick your date and your bike, and conveniently book online or call if you have any questions. All riders must be at least 16 years old and sign our release of liability waiver and rental agreement before riding.

Choose Pick Up or Delivery*

*Free Uber service to our location is available within Ft. Lauderdale, Hollywood, Pompano, Davie and Plantation. (Up to (15USD each way).

Please inquire about delivery fees to surrounding areas.

Pay & Checkout

Use our secure and hassle free checkout system online. We are using Stripe and Booqable as platform to guarantee a safe and easy payment. If you'd like to receive an invoice please email us at ride@electrix.bike.

eBike Orientation

We provide a complete tutorial on the e-bike so you'll know how to use all of the features and feel comfortable riding. You can also watch this video.

Returns

We will pick up the e-bikes at the end of your trip at the same location we dropped them off, or you will drop them off at the pick-up location.

If you use our Uber services we will give you the Uber services back to your location (Up to 15USD).

Give us a call if you need to be accommodated: 754-444-0567.
Electric Bikes
We are currently offering the top of line eBikes for your convenience.
Please call to inquire about same day bookings.
Most Popular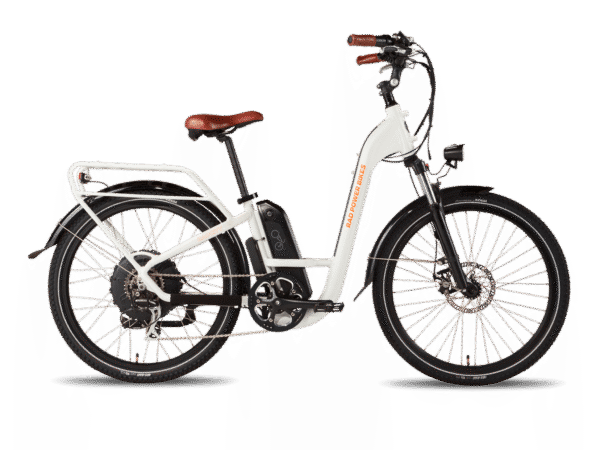 RadCity Step-Thru
Top speed 20 mph
Up to 45+ miles per charge
Perfect for riders 4'10" - 6'
7 speed w/ twist grip throttle
For Him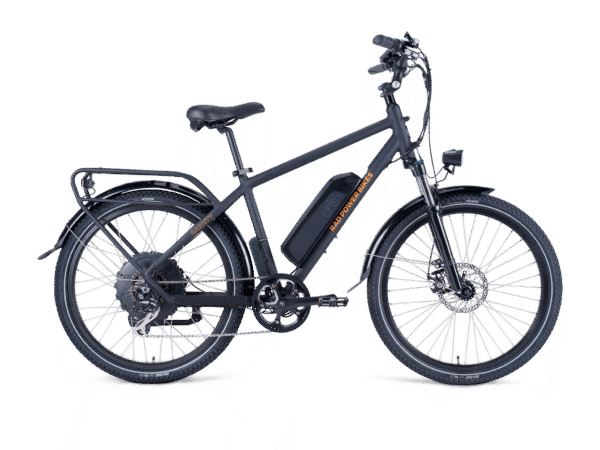 RadCity
Top speed 20 mph
Up to 45+ miles per charge
Perfect for riders 5'11" - 6'5"
7 speed w/ twist grip throttle
Fat Tires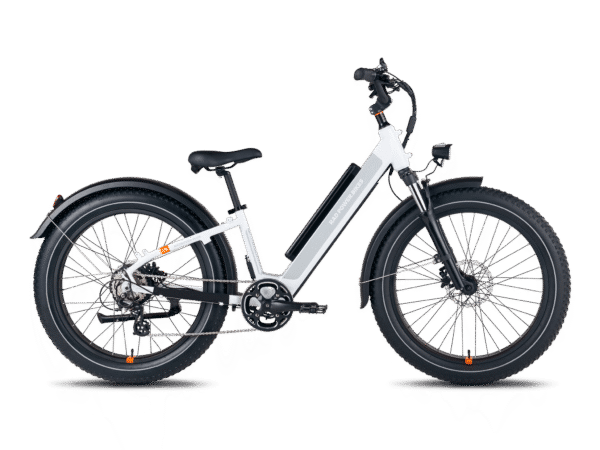 RadRover Step-Thru
Top speed 20 mph
Up to 45+ miles per charge
Fat tire electric bike
Hydraulic-disc brakes
Add-ons
Enhance your eBike rental experience.
JBL WaterProof
IPX7 waterproof design
Up to 12 hours playtime
All Rentals Include
Your safety and comfort is our #1 priority.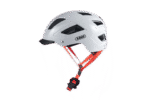 Bike Helmet

Bike Lock
Handlebar Bag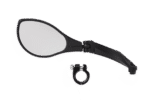 Rear View Mirror
Online Waiver
Every rider must fill out and sign an online waiver prior to riding. Save time and complete the waiver online.
View Waiver Form
WHERE TO RIDE
The best places to ride your eBikes in South Florida.
Frequently asked questions
What is an Electric Bike (eBike)?
An electric bicycle (e-bike, eBike, etc.) is a motorized bicycle with an integrated electric motor used to assist propulsion. They generally fall into two broad categories: bikes that assist the rider's pedal-power (i.e. pedelecs) and bikes that add a throttle, integrating moped-style functionality. We offer Rad Power Bikes, they are composed of both he pedal-assist and the throttle.
Can I ride an electric bike like a regular bike?
Electric bikes are just like regular bikes. The pedal assist and throttle can be adjusted and turn on/off. You can easily ride an electric bike like a regular bike and limit the power added from the pedal-assist. If you want to make it hard and enjoy a great workout lower the PAS (Pedal-assis) to 0 and trust us you will go for good hard working ride.
How fast do the bikes go?
The electric bikes in our fleet go up to a speed of 20 mph with the pedal-assist and with that throttle. Some areas do restrict the speed limit, please pay attention to the road signs and respect the current road laws.
How far do the bikes go before recharging the battery?
According to the manufacturer, the electric bikes' batteries have a range of up to 45+ miles when cycling in lower Pedal Assist mode. The distance you can travel on a fully charged battery decreases as you pedal less. If you use the throttle 100% of the time, with no pedaling at all, the range is around 20 miles. Other factors may apply to the longevity of the battery.
Can I transport the bikes?
Bikes are not allowed to be transported, fixed, replaced unless it was done by a representative of Electrix Bikes and its Affiliates. Please give us a call if you need any assistance along your trip or before you trip call 754-444-0567.
What are the age limits?
All rider must be at least 16 years old. Electric Bikes are heavier than regular bike they also require a certain level of attention while ride them just like any other bikes on the road. We reserve the right to cancel a bike rental booking with a full refund if at any time we feel that will have any safety concerns .

LATEST NEWS
Read our articles to understand more about how eBikes work.